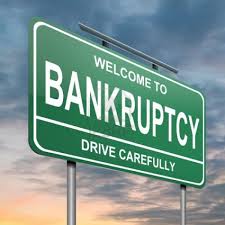 Individuals and business owners across the five boroughs of New York State typically file for bankruptcy by retaining lawyers to represent them and guide them through the process. The following are five tips on finding and hiring the right bankruptcy lawyer, and what to expect from the course:
Do An Online Search
There are a number of ways to search for a lawyer online. The most common way that most people find attorneys these days is by Google. Google is a great platform to use as you are exposed to wide selection of law firms depending on your keywords. You can narrow your search results by typing in a certain location (bankruptcy lawyer downtown Manhattan) or including a specific area of practice (bankruptcy lawyer stop foreclosure). A web search will reveal attorney profiles, websites, client reviews, and articles written on topics of your interest. Directories such as Yelp and Avvo are another great source for selecting a lawyer. Be sure to choose a law firm that has an office that is conveniently accessible to you. Do not pick a lawyer that is 30 miles away from your home or place of business, or that you have to take a five-hour train ride to. Chances are that you will have to come to that attorney's office at least one more time after the initial consultation to review and sign your bankruptcy petition and schedules for your filing. Also, be careful not to pick a lawyer solely based on location. Many people do not want to travel to meet their lawyer. They prefer for their lawyer to be located right in their backyard. Bankruptcy is a serious matter and should not be treated lightly. Don't just hire a lawyer because he is located five minutes away from your home. Invest an hour or more in travel time to meet and consult with a lawyer that has the experience to handle your matter.
Don't Be Cheap
You must have heard of the saying "you get what you pay for." This principle especially applies to legal services. A Chapter 7 bankruptcy should not cost $495.00. Be weary of attorney websites that boast "the lowest prices in NY," or something to that extent. Lawyers that advertise legal fees on their website or charge below market value typically work on volume, not quality. Working on volume means that these law firms take on as many cases as possible at the lowest rates possible, with only one objective: to make money. All you are is just another number. A bankruptcy should not be expensive, but it should not be overly cheap either. Depending on the type of chapter you are planning to file, be prepared to spend at least $1500.00. The value you are getting for a few thousands of dollars is unbelievable. Most debtors are able to discharge hundreds of thousands of dollars of credit card debt, prevent their homes from being foreclosed upon, and save their professional licenses from getting suspended. The pricing of a Chapter 7 bankruptcy depends on the number of creditors involved, judgment liens, and the complexity of the matter. You want a lawyer who takes pride in her work and has a reputation to uphold. Nine out of ten times you will be disappointed whenever you purchase a cheap product or service. Invest in some quality legal services to make sure that your assets are protected, and creditors are no longer knocking on your door.
Read Some Reviews
Don't be lazy and pick the first lawyer you see on Google or hear about from your next-door neighbor. Do your diligent research. Go on the lawyer's site, look over their practice areas, and read some client testimonials. Client reviews are a good indication on how you will be treated if you retain the services of that law firm. Listen to what the clients are saying. Are they mostly satisfied, are there any negative reviews, do the reviews sounds like they are written by fictitious characters? A negative review or two should not be a complete determent. You can't always please everyone. There will always be one unhappy client out of ninety-nine satisfied serviced clients.
Check For Practice Areas
Make sure to check the practice areas of the lawyer. Does the website of the law firm show that the lawyer is a general practitioner, or that he practices every area of law under the sun? Does the tab under "Practice Areas" show the following: Immigration, Criminal Law, Divorce, Bankruptcy, Personal Injury and so forth. Bankruptcy is a complex area of law that requires specialized skill and experience. A lawyer who takes on every case that walks through his door is no specialist, and just like the lawyer who charges below market value for his services he will see you only as a number. Remember that a jack of all trades is a master of no trades.
Find Someone You Can Trust
Look for a bankruptcy lawyer that you think you can trust. There are certain red flags that should not be ignored. Is it impossible to speak to an attorney at the firm? Do you feel rushed during the initial consultation, whether by phone or in person? Is your initial consultation with a paralegal or a non-lawyer? Does the lawyer answer your emails, does she call back when she says she will? The person you hire should be able to answer all your questions and put you at ease. There are many times when a lawyer is readily available and attentive when it comes to new business. However, after a client retains their services that lawyer now becomes unreachable. In that situation, you cannot blame yourself. On the other hand, whenever any of the aforementioned red flags are apparent in the first few points of contact, and in the face of that you still retain that law firm and issues later arise, you have no one to blame but yourself. If you are already feeling neglected by a lawyer at such an early stage, things will only go downhill after you hand over your money to the firm.
Mishiyeva Law- Bankruptcy Lawyer NYC 80 Wall Street New York, NY 10005 (646) 736-6328 kmbankruptcylawyerny.com